Renting the right equipment has never been easier.
We deliver equipment directly to your site and make sure that you get the job done the right way, the first time.
Delivered directly to your job site.
Not only do we have a huge fleet of equipment, we also deliver equipment directly to your location. Reserve your equipment today.
Reserve Equipment

Previous

Next
We make your business, our business.
Since 1961, our approach to business has been pretty simple, "invest in our customers' success and they'll continue to invest in ours". In addition to superior equipment quality and service, we practice an honest, upfront sales approach.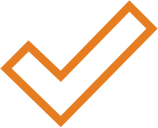 Quality
Quality equipment, excellent customer service, as well as fast response and delivery times provide our customers with the tools for success.

Service
Our fleet and equipment is well maintained to ensure that our products are always in excellent working order and running smoothly so that your projects run smoothly as well.

Value
Vandalia Rental provides cost effective business solutions to fit every contactor need and dependable equipment that gets the job done, on time, and on budget. Whether you are looking for a backhoe or light tower, Vandalia Rental is the go-to for all of your rental equipment needs.
Sign up for our email newsletter.
Join 14,000+ loyal customers who receive special offers and always be in the loop on what's happening at Vandalia Rental.
Sign Up for Special Offers
Interested in an account with us?
Fill out our online credit application to make it easy to order equipment right to your job site.
Complete Credit App Now